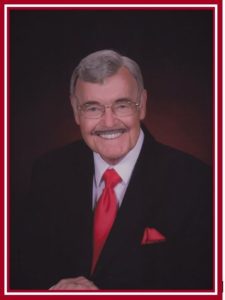 Earnest R. Archer, PhD, PE, SPHR.
Founder.
Dr. Archer was a behavioral theorist and a management consultant. He was also a registered professional industrial engineer (PE) and a senior professional in human resources (SPHR). Dr. Archer was a member of the American Psychological Society, the Society for Human Resource Management, the American Statistical Association, the National Society of Professional Engineers, the Institute of Industrial Engineers, the American Society for Quality and numerous other professional associations. He received his PhD and MBA degrees from the University of Georgia and his BS degree cum laude from North Georgia, the Military College of Georgia. Dr. Archer spent over fifteen years in industry where he worked for General Motors, Milliken, Burlington Industries Philadelphia, Reading Corporation, and Northwest Industries. His positions have ranged from industrial engineer to plant manager to corporate level executive. Dr. Archer has taught at the University of Georgia and Winthrop University where he was awarded the titles of distinguished professor and professor emeritus. He was the Board Chairman and the CEO of Archer Consulting, Inc., the forerunner of the Archer Company, LLC. Dr. Archer is also an author with over 40 publications to credit, and he is the creator of several award winning copyrighted human resource management systems.
Our Approach
The Archer Company has been providing valid and reliable human resource management services and systems to both the public and private sector since 1975. Our company's award winning, state of the art copyrighted systems are considered the standard for advanced human resource management systems as related to pay and compensation, performance appraisal and employee satisfaction (QWL) surveys.
Our Mission
To provide each of our clients with a dynamic and progressive set of human resource management programs, structures, systems and other conceptual and applied tools that will be tailored to meet the specific needs of each client, its employees and those who are the recipients of its services.
To provide each of our clients with human resource management tools and services that will serve as both strategic and tactical resources for effective planning, organizing , staffing, directing and controlling, that will serve to inspire employee commitment to the client's mission, goals and objectives and that will serve to provide progressive incentives that will motivate employee commitment to the efficient and effective delivery of the client's services.
To provide each of our clients with human resource management tools and systems that will ensure fairness and equity in the clients reward system, that will optimize employee retention and loyalty, that will provide competitive attraction with regard to the recruiting and hiring of new employees and that will encourage the growth of knowledge, skills and abilities among the members of the client's workforce.
To provide our clients with a pay philosophy that will serve to reinforce the client's mission within the context of meeting the needs of those it serves, the maintenance of operational effectiveness, the well being of its employees and the growth of internal and external equity in its pay and reward structures.
To provide our clients with human resource management programs and systems that will stimulate high levels of performance as demonstrated in efficient, effective and productive employee behavior and, conversely, to extinguish inefficient, ineffective, and disloyal employee behavior.